WeatherBeeta ComFiTec Puffer Dog Coat
Polyester channel quilted outer.
Cosy fleece lining.
Full body coverage with front leg holes.
Snap belly closure for ease.
Harness hole.
A polyester channel quilted outer with a warm insulated polyfill and cosy fleece lining for comfort. Full body coverage with front leg holes and snap belly closure for ease.
HOW TO CARE FOR YOUR WEATHERBEETA DOG COAT
While all WeatherBeeta Dog Coats can be machine washed at home, if you are in any doubt, we recommend you seek out the local services of a professional washing business.
Care Guide for your WeatherBeeta Dog Coat at home:
Remove excess dirt, mud and hair from the coat
Remove all detergent build up from your detergent dispenser
Place the coat in a mesh wash bag to contain all the straps and buckles
Machine wash the coat on a gentle delicate cycle (front loading washer) using mild soap or a reputable and recommended coat cleaning wash (always follow the manufacturer's proofing instructions)
Do not use detergents or fabric conditioners as you risk compromising you WeatherBeeta's unique waterproof and breathable coating (on select coats)
For best results, re-proof your outdoor coat to add durable water repellency and revitalise breathability. Use a reputable and recommended coat proofer (always follow the manufaturer's proofing instructions)
Line dry your WeatherBeeta coat – do not tumble dry
| Size | Neck Circumference | Belly |
| --- | --- | --- |
| 25CM | 23CM | 48CM |
| 30CM | 24CM | 52CM |
| 35CM | 27CM | 58CM |
| 40CM | 29CM | 66CM |
| 45CM | 31CM | 72CM |
| 50CM | 33CM | 78CM |
| 55CM | 37CM | 84CM |
| 60CM | 41CM | 86CM |
| 65CM | 45CM | 90CM |
| 70CM | 49CM | 98CM |
| 75CM | 53CM | 104CM |
| 80CM | 57CM | 106CM |
Size Chart
Fitting Guide
Fitting Guide
Step 1
Measure your dog's back from the base of the neck to the base of the tail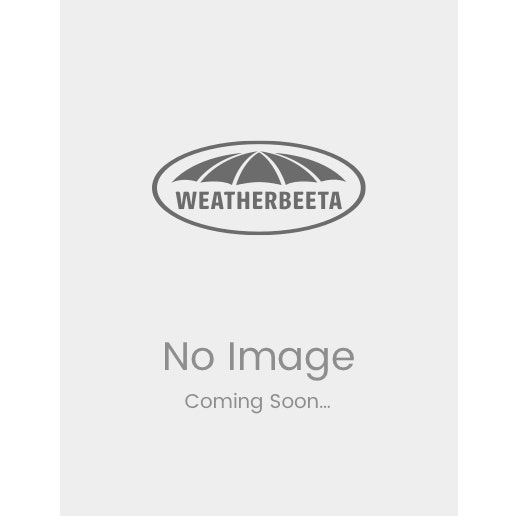 How to measure your dog's back length
Step 2
This measurement is what you will need to determine the size of the dog coat that you require. We recommend you choose the next size up if your dog is in-between sizes. Product dimensions are only intended for the most difficult to fit dogs.
| Size | Neck | Belly |
| --- | --- | --- |
| 25cm | 23cm | 48cm |
| 30cm | 24cm | 52cm |
| 35cm | 27cm | 58cm |
| 40cm | 29cm | 66cm |
| 45cm | 31cm | 72cm |
| 50cm | 33cm | 78cm |
| 55cm | 37cm | 84cm |
| 60cm | 41cm | 90cm |
| 65cm | 45cm | 96cm |
| 70cm | 49cm | 102cm |
| 75cm | 53cm | 108cm |
| 80cm | 57cm | 114cm |